Introducing myself: I'm Aisha
Hello sweet fairies! I'm really happy...today I'm going to tell you something about myself.
I'm Aisha, the Fairy of Waves! Click here and visit my page, where you'll be able to find lots of curiosities about me: My ID card, my hobbies and my diary!
I'm the princess of the planet Andros and I really love my parents, King Teredor and Queen Niobe. The sea, the water and the Ocean are my natural habitat!
That's why I love swimming more than anything...but I also love dancing and doing any kind of sports where I can have fun together with my girlfriends!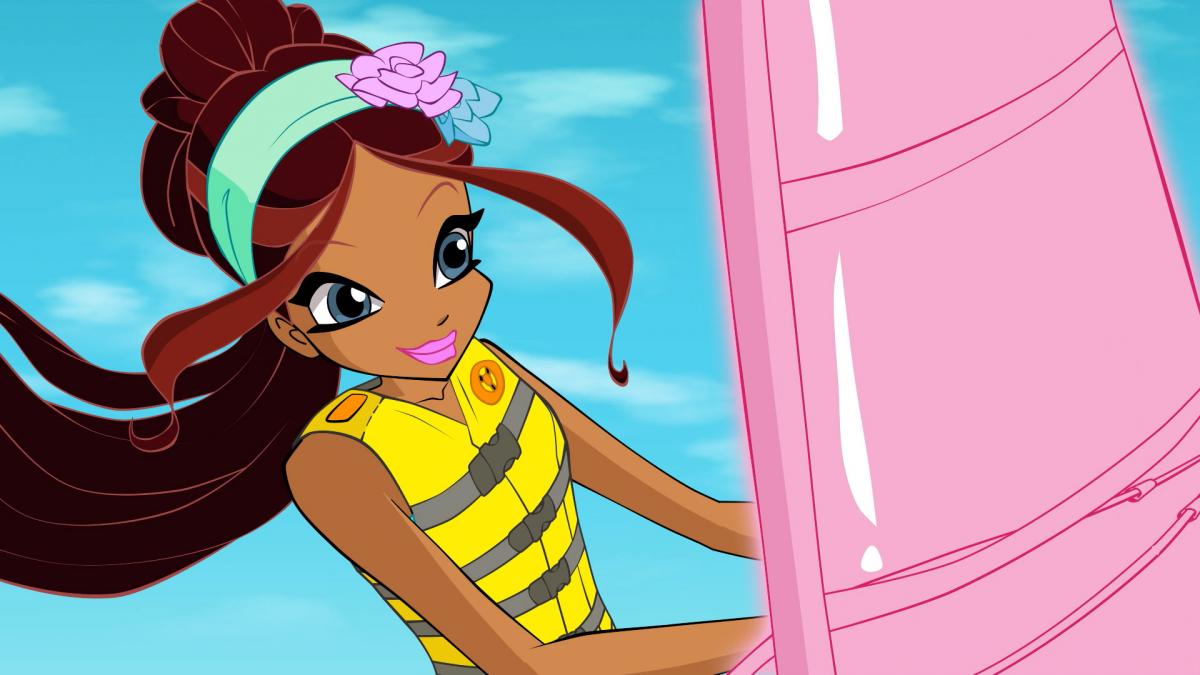 And that's not everything! Click here and explore my world to find out much more about me!
---