You can also be a fairy like us!
Did you know that you also have powers just like us Winx? Don't worry, there is no need to read ancient books of magic or to know how to cast spells to recognize them... You just need to look into your heart!
I'll tell you a few secrets to recognize the magic that is in you!
Every time you do something that you like and that makes you feel happy, you radiate an incredible energy: it's called good mood magic! And it's extremely contagious!
You helped your friend doing her homework or you cheered her up in a difficult moment? Well done! You used the magic of altruism. Perfect to give away lots of smiles!
You learned to do something new? For example... Baking pizza, a sport that you never did before or simply the lyrics of a song? You are great! You used the magic of commitment... Necessary to always improve yourself and make your dreams come true!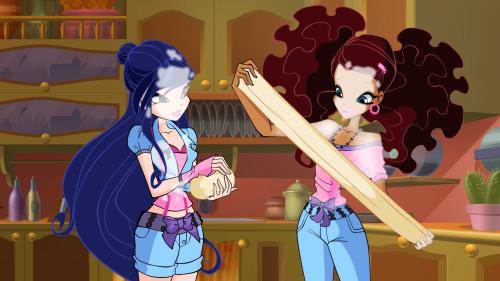 Now tell me... what is another power of yours? I'm very curious! Click here and find out Tecna's power!
---