Tour on Domino!
Dear fairies, today we'll discover my world: Domino!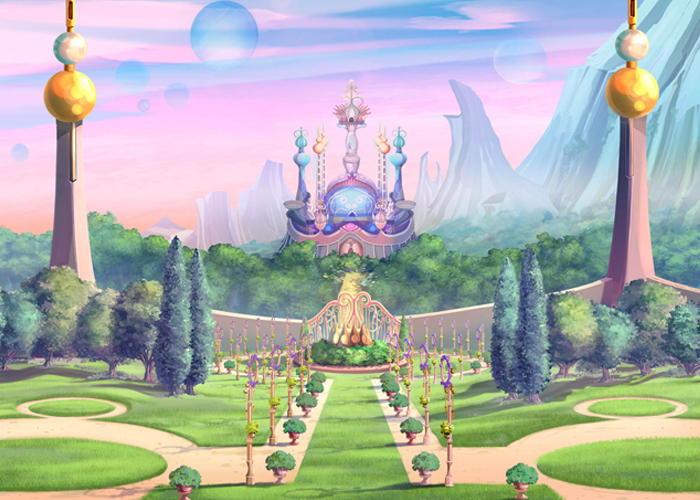 Our journey starts from the Royal Palace magical gardens. Aren't they lovely? We had Daphne and Thoren's wedding ceremony right there...a perfect and super romantic place!
I love my Princess bedroom!
On my bedside table, there is a big heart reminding me of Sky together with a precious jewellery box that holds all my secrets.
This is the shiny Ball Room! Who can remember what ceremony was held in this hall?
Dear friends, what did you like the most of the Domino Royal Palace?
---