Musa: Bedroom Special!
Hello fairies and specialists!
If music is your passion and fills your day from beginning to end... you're just like me! Now let me show you my bedroom at Alfea!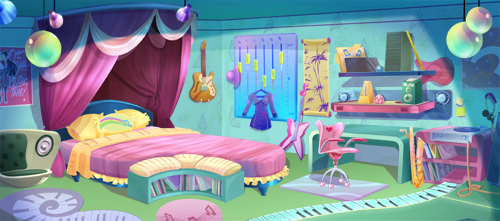 You want a real rocker's bedroom? You just need speakers – and posters everywhere!
A light show ready to go!
You just need a few coloured light bulbs  to change your room into the perfect party scene!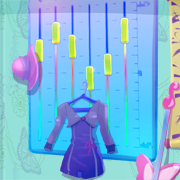 Coat rack:
I keep my coats and hats on a rack that's super adjustable - just like the equalizer of a stereo!
This carpet really works!
And keeps me on my feet while I make my music!

Now it's your turn to tell us about your bedroom! Is full of music? Do you have any posters from your favorite bands or singers?
---