Interview the Winx: Stella's answers
Hey fairies! After Flora and Musa, today it's finally my turn to answer your questions!
Here are some of the questions I liked the most:
Ecco una selezione delle domande che mi sono piaciute di più: 
What is your favourite hairdo?
It depends on the occasion and on the outfit! However, I love tails, little braids and hair gathered up with many elastic hair bands and glittered hair clips... but I also like to wear my hair down with a cool bang!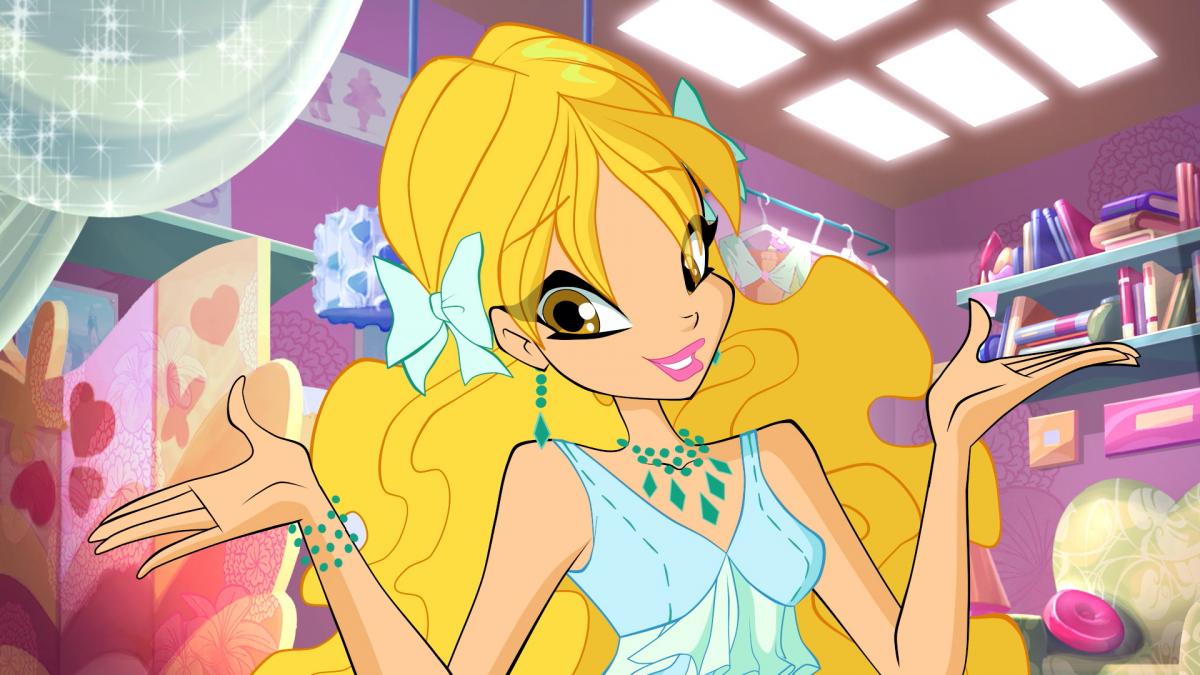 Where do you get all those outfits and accessories?
Almost every outfit and accessory I wear I create them myself! However, I can't resist a shopping afternoon with my friends, especially when sales are on! 
What do you most appreciate in Brandon?
I admire his courage and his kindness! I always feel happy and safe with him!
How do you overcome a creative bock in fashion?
When I have a creative block, I go out and take a walk through Alfea's courtyard or in the garden of Solaria's Royal Palace! That's perfect to give me lots of energy and to thinks about new ideas for my next creations!
Keep on writing us, curious fairies, we will answer you next month!
---